Dan Chisholm's 

Blown 38 Chevy Coupe.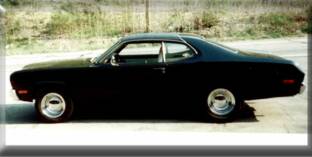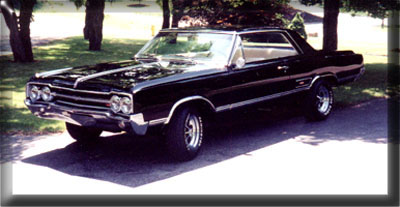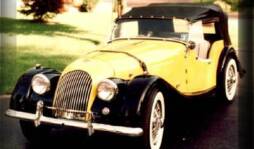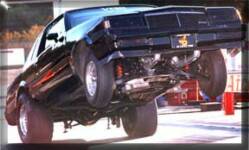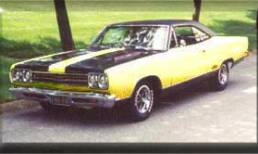 Got a 59 Morgan Plus 4 too.....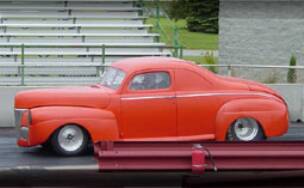 Bobby "Super Shifter" Williams' Fat Fendered  632 cu in 41 Ford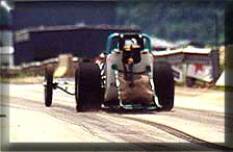 Eli "There He Goes" Polovina

Show us the back end of his 1963 Loggie Rail

WHY is it no one has ever seen his face? Maybe it's for the best.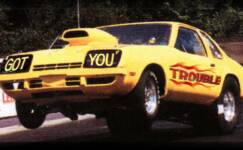 A Monza out of

Joe "Donutz" Junak's

stable of drag machines......

You have ENOUGH cars, Joe!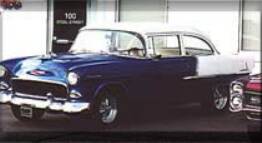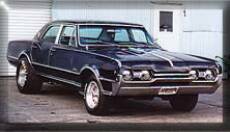 Don "Slim" Cekoric's SLEEPER 67 OLD's

Jerry "thats my bench" Edward's Clean 55 Chevy

My Wife Nancy and her 430 powered 1960 T Bird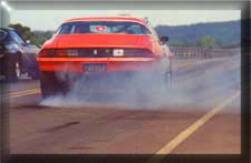 Sammy " 4 wheels?" Cooper  shows us how it's done in his Camaro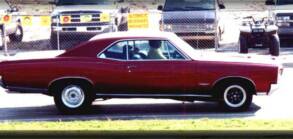 Vince "the saugage" Luca's good lookin' 66 Goat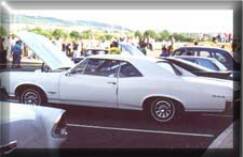 Bob & Marsha Stewarts 1 owner  66 GTO. This goat has been babied & bottle fed since day 1.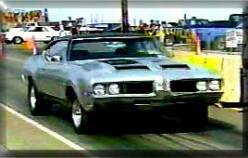 Tony Molinaro's  sweet  1969 Olds 442 / W-25 Hood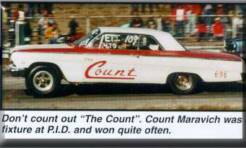 Count Maravich's 62  Chevy "Back in the days" They covered his face with numbers on purpose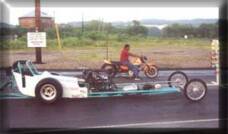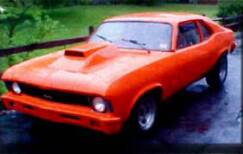 Lou Henry's 72 Nova SS w/ mystery engine The engines change daily

Larry Johnson's good lookin'  69 Plymouth GTX

It's one of only 178 built.

The President Bobby Williams holding one of the  dash plaques / trophy's from the first cruz held  May 25, 1996.     Since then it's grown into a  full street racing      "POWER CRUZ"  with 1/8 mile drags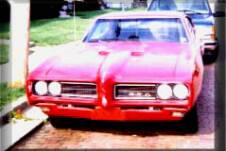 Rich Gnarra's 68 GTO, this baby loves to do burnouts

Frank 'Ski" Wilczynski's

Turbocharged V6 Buick

That's right we even allow 6 cylinders too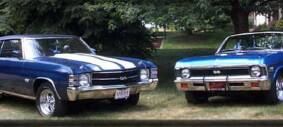 Rick Bucci's pair of SS's a  71 Chevelle & 69 Nova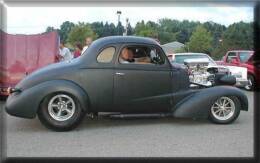 Gabe "Gabby" Martire's

1973  340 Dodge Challenger

ho hum, well it's black

Rob Cronin's 73 Duster

"on the road again"

Rocco Siamacco's 1968 440 Cuda We're not sure if this is his, or just a picture of this very Blue Berry Cuda he took at the Convention Center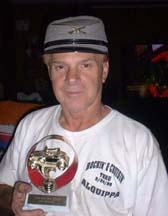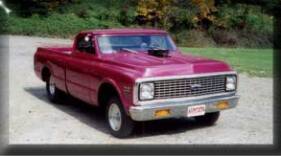 Bob Weiher's Chopped, Shaved & Tubbed 1972 Chevy 1/2 ton. You name it, this baby's got it.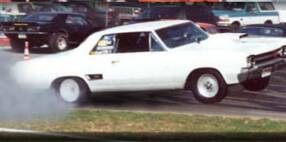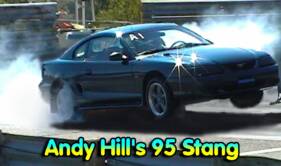 Larry Reger's 1969

Plymouth Road Runner

Yo dude,

like "beep beep"

Mustang GTS

Heatin' em up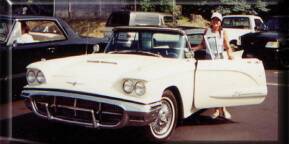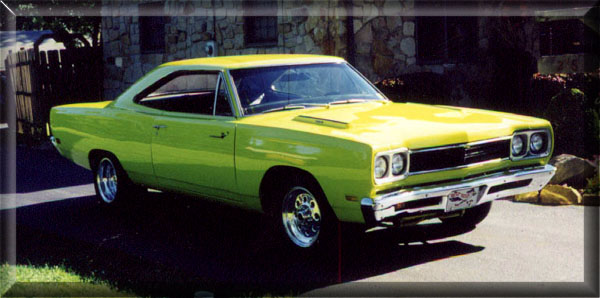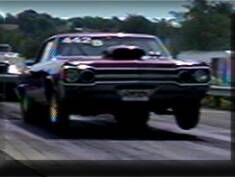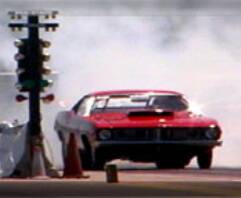 Jim Eldridge's  eeerr ahhhh

"just another mopar"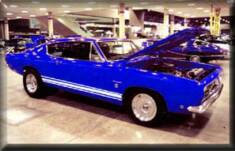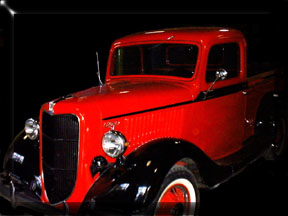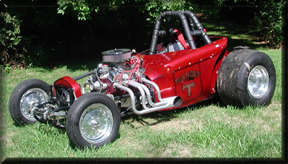 Walt "Butch" Postava's

Diamont T Altered